Join our group on Facebook: Daughters of Destiny May Conference

DVD's available: New Low Prices (includes shipping)
2008 "Free To Fly" Conference with Felicia Street
2 disc set: $7.00
2009 "The Goodness of the Lord" Conference with Susan Kevofer.
Single disk: $5.00
Follow the link for the ORDER FORM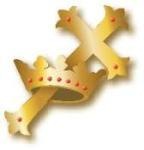 2011 conference: Saturday, May 14th.
8:00 a.m. - 3:30 p.m.
Theme: "A Royal Gem: Remember Who You Are!"
Romans 8:17
Speaker: Debby Davis
Praise Band: Michael & Gina Sainz Praise Band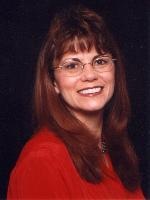 SPEAKER, DEBBY DAVIS: Debby grew up in a pastor's home and clearly remembers the day she met the Lord as a very small child. She traveled with her Dad all over the USA and Canada for evangelistic services and enjoyed singing about the good news of Jesus. Debby and her Bible school sweetheart husband, Fred, will be celebrating their 33rd. wedding anniversary this year. They have one wonderful son, Chris, who is married to a lovely, young woman, Tina. Eleven years ago they adopted their daughter, Merry-Louise, who was born in the Ivory Coast. She has been a joyful addition to their family and has opened a whole new world for her parents as she recently obtained her driver's permit!

Debby attended Elim Bible Institute and has written 3 books: "Suddenly", "Keepers of Salt", "The Only Way Out Is In". She and her husband have pastored two churches and in the past 15 years have ministered as full time missionaries in different parts of the world including Russia, West Africa, the Philippines and Asia. Opportunities for ministry have included nightly open air crusades, ladies' meetings, Bible schools and seminars.

Debby's passion for ministry is focused on bringing people to maturity in Christ. It saddens her heart to know that there are so many wonderful people missing out on all that God has for them. She has a vision to lead others into the fullness of God through the preaching of the Word and ministering in the power of the Holy Spirit.


GUEST PRAISE BAND, MICHAEL & GINA SAINZ MINISTRIES: Michael and Gina Sainz are Revivalists! They burn with love for Jesus and live to see the Kingdom of God established on the earth! At their core, they are worshipers who carry "Revival Fire" and have a passion and calling to ignite people everywhere to burn for Jesus in spirit and in truth.
Michael and Gina release the power of God and Heaven's triumphant sound as they open their mouths in song and prophetic worship.
As an incredible team, their ministry is one of breaking off religious bondage and birthing reformation inside and outside of the church. Carrying a "Breaker Anointing" they often witness incredible signs, wonders, and miracles at their gatherings!
With humble hearts full of love and joy in the Holy Ghost, they live to lift up the Name of Jesus and to see this world rocked for His Glory!

Michael and Gina are on staff at New Beginnings Assembly in Westons Mills, NY, where Michael is the Associate Pastor. They are the proud parents of three amazing children, Emma, Isaac, and Evan and make their home in Olean, NY.


*Child care is NOT provided. Nursing infants are welcome. Please no children under the age of twelve.

Pre-registration will begin March 7, 2011 for the May 14, 2011 Conference
Deadline: Friday, May 7th.
"A Royal Gem: Remember Who You Are" (speaker, Debby Davis):




PHOTOS OF 2010 MAY CONFERENCE